Avex catalog
See our new products
How to choose right safety helmet
The three type of Safety helmets / chin protect / full head protect / half head protect

Certificate by TIS. ( Thailand industrial standard ) and Producer name shall indicate

Helmet shall fit on the head / choose the type of helmet which safety and have a clear overlook during wearing

The color shall bright and good reflex to increate the safety
Helmet user instruction
Wear the helmet as propose of helmet type

Always Belt tightening for chin protect during riding

Close the wind protect to protect powder and dust from eye and face
Helmet maintenance
Current inspect the helmet part to be always in good condition

Do not modify or change the helmet part or structure

To have the long life of helmet shall Prevent to drop or give impact to the helmet

Do not wear the defect helmet

The normal life of helmet are approximate 3 years

To clean The plastic part of helmet are recommend to use worm water with shampoo and cloth and for the inside part : are recommend to leave in fresh air to reduce the damp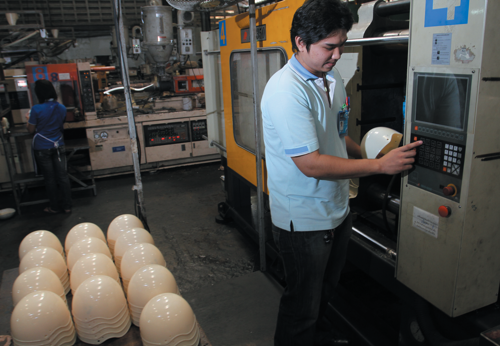 Due to over 20 years of experience including the ambition of the executives and the potential personnels. the company has emphasised on knowledge and ability to produce AVEX Safety Helmet and the various types of plastic injection. Additionally, all manufacturing processes are considerately performed by the modern machines not only under the qualitative control of professional working team but also the quality system of ISO 9001 Version 2008, in others words, Thus, the company obtained the standard mark or "S.Mark" from Japan. which is respected as the leader of technology and highest safety.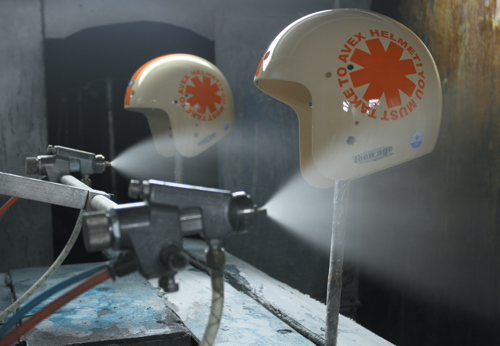 Apart from the standard, AVEX Safety Helmet is welcomed and admired from the users because of its beautiful shape in accordance with the aerodynamic principle. So, the users feel happy and comfortable when wearing due to the special inner upholstery. Moreover, the design is colourful, modern and beautiful.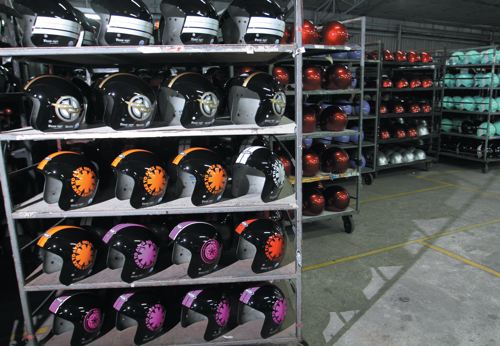 Our mission is to provide qualitative product trusting the executive management under the system of ISO 9001 : 2008 in order to fulfil the confidence and the satisfactory of the customers in accordance with the quality policy : Provide Qualitative Product Meeting the Customer's Requirement.

P.Narong & P.N.I. Co., Ltd.
108 Soi Sathupradit 58 Yaek 4
Yannawa Bangpongpang
Bangkok 10120
Tel: 02-294-0209, 02-294-1485
02-294-2361,02-294-2662-3
Email: pni@avexhelmet.com
Website: www.avexhelmet.com
Fax: 02-294-2881